Decor Whore
Things That I Desperately Need for my Cheap Apartment:
We are poor.  We have a crappy apartment.  We are hardly investing in our future here.  So, this is my attempt to find decent looking substitutes for little cash by shopping at places that cater to our frugality.  One day I'll get that Pottery Barn dresser or that Restoration Hardware coffee table.  But, until then we will shop at real people stores.  Everything represented on this list is from Target, Ikea, Walmart, Urban Outfitters, West Elm, CB2, etc.  Nothing too expensive.  Nothing too showy.
1. Key Rack.
I am always losing my keys.  I don't even necessarily mean losing in the sense of misplacing them somewhere in our 750sq ft apartment.  I mean… losing them as in I've had stores mail them back to me at more than one occasion.  I'm absent-minded.  My brain is always being pulled in several different directions at once and the part that is assigned the role of paying attention to any detail of mundanity whatsoever has been on holiday for, um, ever.   So, I need all the help I can get.  Upon entering our humble abode directly to the right is a pony-wall with a six or seven inch ledge that we just empty our pockets onto upon arrival.   This isn't working out for us.  We have one teensy weensy basket that serves as a catch-all for EVERYTHING.  It's stuffed to the brim with coins, dog poop bags, sunglasses, wallets, keys, schedules, leashes, phones, etc.  We need order here.
Ikea: $14.99
Urban Outfitters: $39.99
Urban Outfitters: $12.00
Urban Outfitters: $8.00
Urban Outfitters: $20.00

Anthropologie: $12.99

2. Vases:
 I'm a sucker for vases and flowers.  I grew up in a home where the beauty of nature was revered and gardening was just a way of life.  Unfortunately, real flowers and plants are essentially out of the question here.  But, that is just completely unsatisfactory!  I need the color.  I need the glass reflecting the sunlight.  I need the feeling of the outdoors to assuage my cooped up soul.  So, I am forced by necessity to invest in artificial plants.  I do my best to steer away from tacky.   These little bursts of color do so much to break up the spartan stark nature of this white and beige apartment.
Ikea: $3.99
Ikea: $14.99
Walmart: $49.99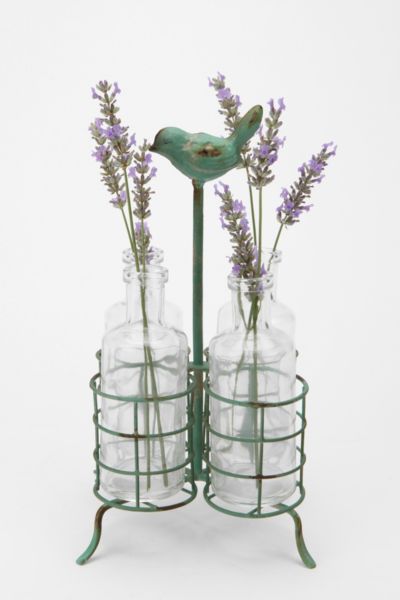 Target: $6.74

3.  Coin-Dish:
We are the type of people who rely on debit cards almost exclusively to pay for purchases.  But, I cannot even begin to tell you how many times we find ourselves checking our wallets for spare change for one reason or another.   This, of course, makes little sense considering we have a stockpile of change strewn about the house.  We definitely need a little dish where we can place all of the coins together in a little happy family.  And owls are cute.
Urban Outfitters: $6.00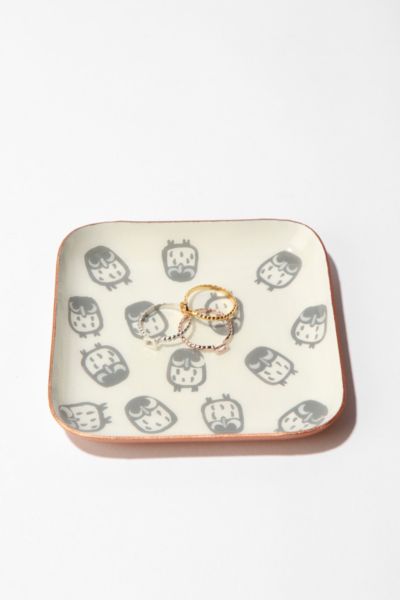 West Elm: $6.00-$16.00
4. Mugs:
Somehow in our many moves we have lost and/or broken most of our mugs.  Coffee and I used to have a very special relationship, but ended up growing apart and eventually separating completely.  Thus, mugs stopped being an essential element to my daily life.  However, recently our bond has once again strengthened and I am in the market for a brand new mugaboo.  I'm the first to admit I'm a bit of a coffee cup snob.  I'm ok admitting this.  Some are too big.  Some are too small.  Some are too stupid.  Some are too weirdly shaped.  Some are too ugly.  Some make no sense to me.  I had two that I loved.  One was the "1 gallon" blood donation mug I received in high school and the other was a New York City Empire State souvenir mug.   The former disappeared and the latter was broken.   I need mugs.
Ikea: $1.49
Walmart: $20.00 (for 2)
Walmart: $29.99
Walmart: $16.00
Anthropologie: $8.00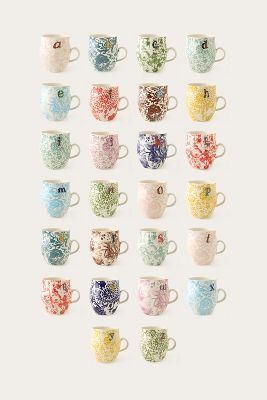 5. Plates, Cups, Bowls and the like:
We do dishes almost every day. But, somehow we still never have any dinnerware in the cabinets. Not to mention that our microwave is essentially equivalent to putting food outside on a hot rock to heat up. I think it was made in the 80's. It has no rotating tray and has gone on to crack almost all of our "microwave safe" plates.
West Elm: $8.00
West Elm:  $20.00
Ikea: $2.99
Ikea: $3.99
Ikea: $4.99

Urban Outfitters: $6.00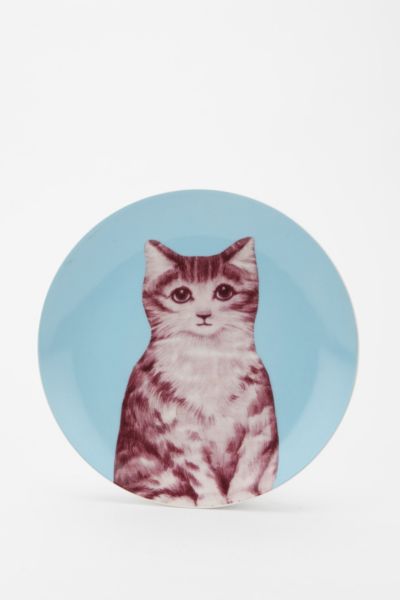 Ikea: $2.99

West Elm: $8.00
West Elm: $8.00
Anthropologie: $8.00

CB2: $3.99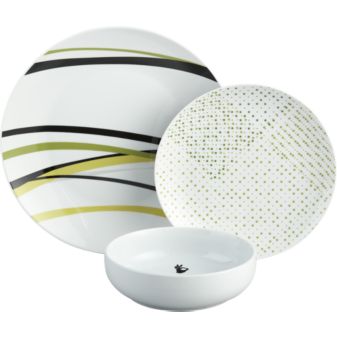 Target: $19.99
6. Shower/Bathroom Organizational Tools:
I have never been to the Container Store, but I can guarantee you I would be completely overwhelmed by the awesome.  I love organization.  I love order. I love clean. I love neat.  And I can never keep the shower area as tidy as I would like.   I hate having clutter on the edges of the tub.  The shampoo will leak and leave sticky residue.  The razors and shaving cream leave rust marks.  There's nowhere to hang the loofah.  It's just way too stressful for me.  This is such a cheap solution that I cannot believe has eluded me all these years.   And while we're at it–let's just get rid of the ridiculous stainless steel toothbrush holder/waste basket situation that we have going on.  Stainless steel is the worst!  Finger prints finger prints finger prints!
Ikea: $6.99

Walmart: $35.00
Walmart: $13.00
Walmart: $16.00
7. Rug:
Now, I have a rug.  I've been very fortunate to always receive my older sister's hand-me-downs in this area.  I have an attractive rug with fairly neutral colors currently in my living room.  I have no qualms with it per se.  But, I've also had this same rug for six years.  And it has been marred once or twice by a renegade vacuum cleaner that left some intense divot marks on the top.  Rugs can be very pricey, but because I'm more concerned with superficiality rather than longevity–these would definitely do the trick.  I always have to be careful about dog-fur showing though 😦
Ikea: $19.99
Walmart: $69.99
8. Place-mats:
We have few possessions of great quality. Most of our furniture and the like comes from big-box stores: Target, Walmart, etc. But, Megan actually has a really nice dining room table. It's a beautiful piece of furniture. We are not "sit down and have a formal meal" type of folks. We find ourselves much more content sitting on the chairs in the living room, doing crosswords with one another, watching Netflix and otherwise satiating our ADD brains. But, I do appreciate the aesthetics of it and want to capitalize on the attractive nature of if by making it a show-stopping focal point. UNFORTUNATELY, other than some Pottery Barn plates, a rag-tag bunch of assorted flatware, three wine glasses, and a modernized center piece…it's barren. Place-mats are a start!
Ikea: $2.99
Urban Outfitters: $3.00
Target: $9.99
Target: $39.99 (4)
9. Entertainment Console:
We are lucky to have nice electronics.  Our television isn't HUGE, but it's close to 40 inches and has a really great picture.  We also have a Wii, Xbox 360 and PS3.  So, our console is pretty full with games, systems, etc.   The current piece of furniture housing it all is actually a sofa table I had purchased from Target a few years ago:
It is currently selling for $140 from Target's website and is part of the Georgetown Collection.  We also had the corresponding coffee table: ($120)
Please do not buy these.  I know that I am advocating buying inexpensive pieces in lieu of a higher caliber product.  But, if I am paying over a hundred dollars for something I want it to not just fall apart on me.  ESPECIALLY, if it's something like furniture that is rarely moved or messed with.  The coffee table lost all of its legs and had to have them all gorilla glued on.  And the console table has a noticeable separation where one of the drawers is super lopsided and has to be hammered from the bottom to close the gap every day.  Meg had turned the coffee table into an art piece after it broke last time:
But… when we moved from College Station we couldn't fit it in the car and then never made it back there to pick it up.  So, we are fairly certain that Mr. Table has met an untimely demise.  So, we need new pieces of furniture for our place.  A coffee table is essential so that we can stop using our ottoman as a place for plates and cups–a bad idea to begin with and an even worse idea with a ridiculously wiggly dog and a food-obsessed cat.   And a console is a must to hold up all of our prized possessions!
Ikea: $199.99
Target: $189.99
Ikea: $19.99
Target: $129.99
Walmart: $89.99
10. Art:
Luckily, I have a fiance who is a brilliant artist (check out her stuff here:
http://www.redbubble.com/people/strobot
), so typically I do not ever need to purchase any pieces for the walls.  I am more than proud for our home to be adorned with the love, effort and brilliance that emanates from her works.  But, I can't help but love framed posters, prints and photographs.  So, we try to strike a balance. 🙂   I know that when I look at Pottery Barn or House Beautiful magazine that clean, crisp and clutter-free are the way to go in regards to wall-art.  And when I move in to my first real house that will be the direction I take.  However, at this point in time, I love having all of the canvases and framed pieces greet me when I come home.  They make me happy and that's really all that matters.
Ikea: $9.99
Ikea: $12.00
Target: $39.99
Target: $59.99
11. Mirror:
We have the world's coolest, fanciest, most beautiful mirror.  BUT, it's so huge and heavy that we have no where to put it.  So, we have to store it and find an alternative.  Something smaller, but with just as much appeal.   I hope that it will make the space look bigger if placed correctly.
Walmart: $20.00
Target: $28.99
Bed Bath and Beyond: $39.99

Bed Bath and Beyond: $29.99

12. 
Comforter:
We don't NEED one, but I've had the same one for several years now and it's seen better days.  I never was a fan of it.  Never will be.
Urban Outfitters: $79.99
Urban Outfitters:  $109.00

Target: $79.99

West Elm:

Macy's:  $190.00 (2 shams, bed skirt, comforter)

Macy's: $99.00 (Bed in a Bag)

Target: $69.99